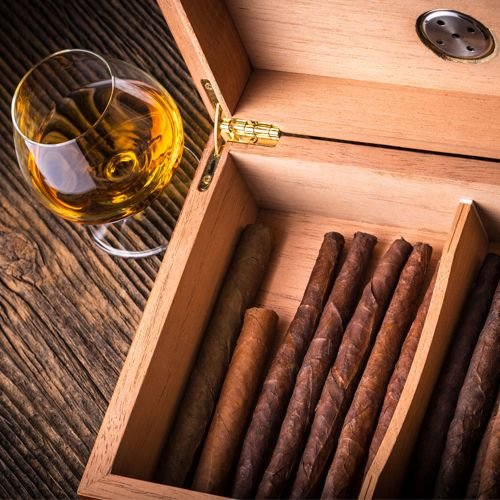 Humidors - To keep your cigars in perfect conditions
Travel humidor
The travel humidor is a portable humidor, which often is able to carry in between 2 and 10 cigars. It is important that the travel humidor is equipped with a hard case and soft urethane foam on the inside, so that your valuable cigars are well protected.
Peronal humidor
A personal humidor often deserves a special place within your home. These humidors are often being used for storage of personal / special cigars and can hold up to 20 - 75 cigars.
Cabinet humidors
A cabinet humidor can store up to 200 - 5000 cigars. Large cabinets are often being placed on the ground and are equipped with multiple drawers. Smaller cabinets are often placed on top of a sideboard and can store up to 300 cigars.
Walk-in humidor
A walk-in humidor is rare and mostly found within a cigar bar or store. The whole space is built to keep cigars in perfect shape under perfect circumstances.
Advice & Tips: How to store your cigars